British WW1 Medals
Hundreds of thousands of men who served with the armed services, some women and some civilians received at least one WW1 medal. There are two main kinds of WW1 medal awards: campaign medals and gallantry or meritorious service awards.
Campaign Medals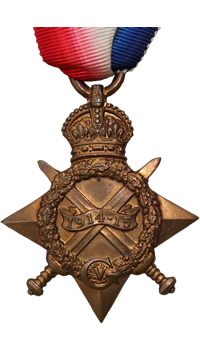 A Campaign or a War Medal was awarded to an individual if he or she took part in a military campaign outside of the United Kingdom in a Theatre of War or in a time of war.
Guide to British WW1 Campaign Medals
Gallantry or Meritorious Service Awards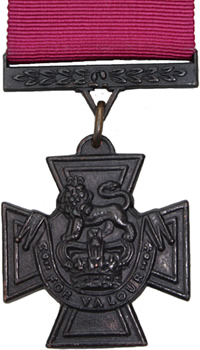 Some individuals were awarded with a gallantry medal, an award for distinguished or meritorious service or were Mentioned in Despatches for showing special courage or devotion to duty in a particular action or circumstance.
Doubtless there were many acts of courage and gallantry in the First World War which went unseen and for which no formal gallantry award was given. Names may have been put forward as recommendations for gallantry medals, but in many cases the individual never received formal recognition for the act of bravery in the form of a medal. Those who did receive an award may have received a medal or Mention in Despatches.
Guide to British WW1 Gallantry and Meritorious Service Awards
Finding Records for WW1 Medals
Every individual who served in a theatre of war on active service between 1914 and 1920 was eligible for the award of a campaign medal. For information about the medal records and where you can view them go to our page at:
British Army WW1 Medal Records 1914-1920
Replacing British WW1 Medals
British WW1 medals are no longer replaced by the Ministry of Defence Medal Office. Follow our link below for further information.
Further Reading