Tourist Offices for Antwerp, Yser/IJzer Battlefields and Belgian Coast
Antwerp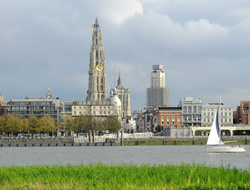 Tourist Office City Centre
Grote Markt 13, 2000 Antwerp
Telephone: +32 3 232 01 03
Tourist Office Central Station
Koningin Astridplein, 2018 Antwerp
Telephone: +32 3 232 01 03
Email: info@visitantwerpen.be
Website: www.visitantwerpen.be
Photo of Antwerp (1)
Diksmuide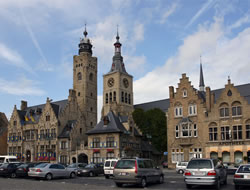 Tourist Office
Address: Annex Building Town Hall, Grote Markt 6, 8600 Diksmuide
Telephone: +32 51 79 30 50
Email: toerisme@diksmuide.be
Website: toerisme.diksmuide.be
Photo of Diksmuide (2)
Nieuwpoort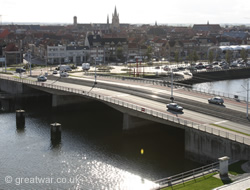 Tourist Office
Address: Tourisme Nieuwpoort, Marktplein 7, 8620 Nieuwpoort
Telephone: +32 58 22 44 44
Email: onthaal@nieuwpoort.be
Website: www.nieuwpoort.be
Visit Nieuwpoort Website
A digital tourist guide for what to see and do in Nieuwpoort.
Website: visit-nieuwpoort.be
Oostende (Ostend)
Tourist Office
Address: Toerisme Oostende VZW, Monacoplein 2, 8400 Oostende
Telephone: +32 59 70 11 99
Email: info@visitoostende.be
Website: www.visitoostende.be
Zeebrugge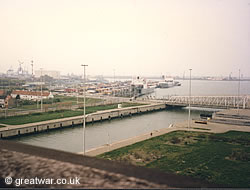 zeebrugge.net
A website with information about what to see and do, where to stay, where to eat in Zeebrugge.
Website: zeebrugge.net
Related Topic
Suggested hotel and Bed & Breakfast accommodation suitable for staying in the area.
Accommodation on the Yser (Ijser) Battlefields and Belgian Coast
Acknowledgements
(1) Photo of Antwerp by Jules Grandgagnage. Used under license of the Creative Commons Attribution-Share Alike 4.0 International license.
Website: www.commons.wikimedia.org
(2) Photo of "Diksmuide" by Willemdd - nl:Diksmuide. Licensed under CC BY-SA 3.0 via Wikimedia Commons.
Website: www.commons.wikidedia.org