WW1 Related Events in the United Kingdom
This page provides information about events related to the First World War taking place in the United Kingdom. Index to the listings:
Do you have any Great War related events?
Send us an email to webmaster@greatwar.co.uk giving us the date, location, contact details and description of your event.
Remembrance Ceremony — Act of Remembrance
Exhibition
Theatre
Performance
WW1 "Living History"
Family Activities & Events
Lecture Programmes on WW1 Military History
The National Archives, Kew, Surrey
Free and paid lectures, events and tours to see behind the scenes at the archives and find out more on how to research family history using the archive collections. For more information and a calendar of events go to the National Archives' website at
Website: www.nationalarchives.gov.uk Events
The National Army Museum, London
The museum offers a programme of lunchtime lectures, conferences and study days. Led by experts, the programme aims to increase an understanding of history, the arts, science, and the world we live in today - through the exploration of military history.
For more information on events at the museum go to the National Army Museum's website at:
Website: www.nam.ac.uk What's On
Website: www.nam.org
The Tank Museum, Bovington, Dorset
The Tank Museum provides lectures as part of its events programme. For further information go to The Tank Museum Diary of Events at:
Website: www.tankmuseum.org Events
University of Birmingham Centre for First World War Studies
The Centre for First World War Studies is part of the Centre of War Studies at Birmingham University. The Centre holds events including seminars, lectures and conferences. For information on the lecture programme visit the website at:
Website: www.warstudies.bham.ac.uk Lectures 2017
University College London
Lectures held during June 2014 by the University College London can be watched online on YouTube.
University of Wolverhampton: First World War Research Group
The group organises study days, lectures, master classes and conferences. Directors of the Research Group are Professor Stephen Badsey and Professor Gary Sheffield.
Western Front Association Open Public Lectures in conjunction with the University of Wolverhampton and other public lectures for 2017 are:
For information about the First World War Research Group visit the website:
Website: www.wlv.ac.uk First World War Research Group
The Western Front Association (WFA)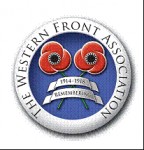 Lectures, seminars and conferences are held at regular monthly Branch meetings and at a national level around the United Kingdom and internationally. Speakers include well-known military historians and WFA members with expertise in a wide variety of topics related to the First World War. For further information and a calendar of forthcoming events visit the WFA website at:
Website: www.westernfrontassociation.com WFA UK Branches Events
2014-2018 Centenary Event Listing Websites
England Regional WW1 Centenary Programmes
Berkshire: Berkshire at War
A blog produced by the Berkshire Record Office.
Website: berkshirevoiceswwi.wordpress.com About Berkshire at War
Essex: The Last Poppy Has Fallen Project
Website: lastpoppyproject.wordpress.com Events
Hampshire Commemorates
Website: www.hants.gov.uk Hampshire Commemorates
Herts at War Project
Website: www.hertsatwar.co.uk
Kent & Medway in the First World War
Website: www.kent.gov.uk
Kent: University of Kent Gateways to the First World War Project
Website: www.gatewaysfww.org.uk
Nottinghamshire: Trent to Trenches
Website: www.experiencenottinghamshire.com Trent to Trenches
Staffordshire: The Great War
Website: www.staffordshiregreatwar.com
Staffordshire: The Black Country Living Museum
Website: bclm.co.uk World War One
Surrey in the Great War: A County Remembers
Website: www.exploringsurreyspast.org.uk
Wiltshire
Website: www.wiltshireatwar.org.uk
Northern Ireland WW1 Centenary Event Programmes
Northern Ireland WW1 Centenary Committee
Website: ww1centenaryni.com
Scotland WW1 Centenary Event Programmes
Scotland and WW1
Website: www.scotland.org Scotland and WW1
Scotland and the First World War
Website: www.visitscotland.com Scotland and the First World War
Wales WW1 Centenary Event Programmes
Cymru'n Cofio — Wales Remembers 1914-1918
Website: www.walesremembers.org
Related Reading
Related Topics
Events on The Western Front
Events relating to the First World War on the Western Front battlefields:
Artois & French Flanders Events
Centenary Events