French Flanders & Artois WW1 Events
This page provides information about events related to the First World War taking place on and around the French Flanders and Artois battlefields.
Coronavirus: Please be aware that some events may be affected by the coronavirus pandemic and may have social-distancing measures in place or may be cancelled.
ndex to the listings:
Do you have any Great War related events?
Send us an email to webmaster@greatwar.co.uk giving us the date, location, contact details and description of your event.
Remembrance Ceremony
Weekly Act of Remembrance: Souvenir Flame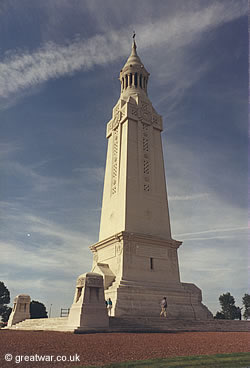 Sundays (Palm Sunday to 11 November inclusive) at 11.45 hours
Ablain St-Nazaire French Military Cemetery (Notre Dame de Lorette), Souchez
Free
Each Sunday from Palm Sunday to 11 November at 11.45 hours the "Souvenir Flame" in the centre of the cemetery is rekindled by the leader of the Honour Guards on duty that day.
Ablain St-Nazaire French Military Cemetery (Notre Dame de Lorette), Souchez
Related Topic
For information about places to visit and the battles that took place in the region of French Flanders & Artois see our page: