French Flanders & Artois WW1 Events
This page provides information about events related to the First World War taking place on and around the French Flanders and Artois battlefields. Index to the listings:
Do you have any Great War related events?
Send us an email to webmaster@greatwar.co.uk giving us the date, location, contact details and description of your event.
Remembrance Ceremony
Weekly Act of Remembrance: Souvenir Flame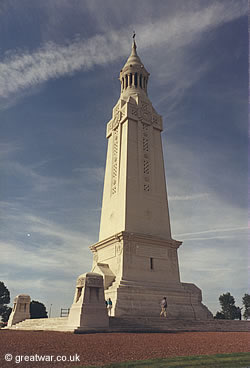 Sundays (Palm Sunday to 11 November inclusive) at 11.45 hours
Ablain St-Nazaire French Military Cemetery (Notre Dame de Lorette), Souchez
Each Sunday from Palm Sunday to 11th November at 11.45am the "Souvenir Flame" in the centre of the cemetery is rekindled by the leader of the Honour Guards on duty that day.
Ablain St-Nazaire French Military Cemetery (Notre Dame de Lorette), Souchez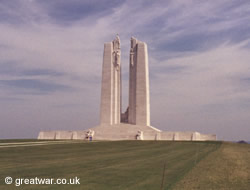 Official Ceremony of Remembrance
Sunday 10 November, 2013 at 11.00 hours
Location: Canadian National Vimy Memorial
Details of the ceremony will be posted on the Veterans Affairs Canada website:
Website: www.veterans.gc.ca Vimy
Informal Ceremony of Remembrance
Monday 11 November, 2013 at 11.00 hours
Location: Canadian National Vimy Memorial
An informal ceremony will be led by the student Canadian guides. Details can be obtained from the Veterans Affairs Canada website:
Website: www.veterans.gc.ca Vimy
Related Topics
Ypres Salient Battlefield Events