Arras Memorial, Arras
Arras Memorial.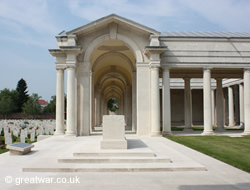 The Arras Memorial commemorates 34,795 servicemen from the United Kingdom, South Africa and New Zealand who died from the spring of 1916 until 7th August 1918, and who have no known grave. Most of the casualties commemorated here were killed during the Allied offensive during the Battles of Arras in April and May 1917 and during the German attack on the Allied Front from 21st March 1918.
Servicemen serving with the Canadian and Australian forces who were killed in these operations are commemorated on the Canadian National Vimy Memorial and the Villers-Bretonneux Memorial.
Design of the Memorial
Sir Edwin Lutyens designed the memorial. The sculpture was by Sir William Reid Dick.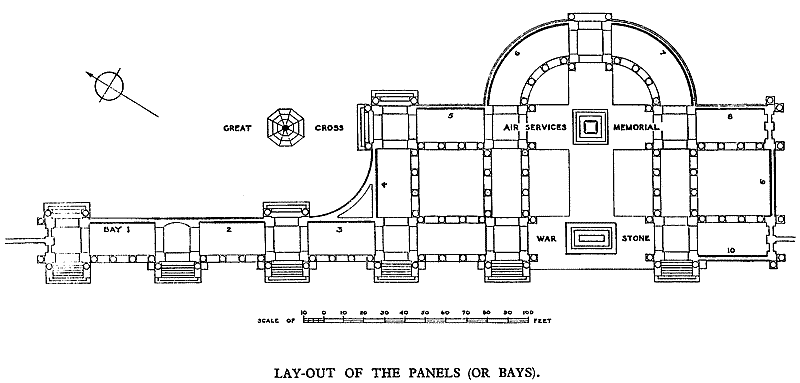 Unveiling Ceremony
Arras Memorial.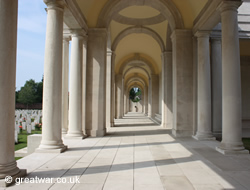 On 31st July, 1932, Lord Trenchard, Marshal of the Royal Air Force unveiled the memorial. The date for its unveiling had been scheduled for a date in mid May 1932. Unfortunately, the French President J A Paul Doumer was shot by an assassin in Paris on 6th May and he died the following day. As a mark of respect the ceremony was postponed for two months.
Search for Names on the Arras Memorial
A few of the 34,795 names commemorated on the Arras Memorial.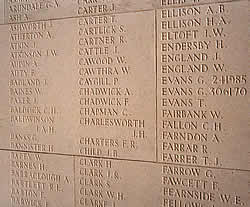 Search the "Debt of Honour" Register held by the Commonwealth War Graves Commission for names inscribed on the Arras Memorial. Go to this link and look in the Cemetery Records button at:
Website: www.cwgc.org CWGC Cemetery Record Search: Arras Memorial
Arras Memorial Location
Latitude N 50° 17' 13 " ; Longitude E 2° 45' 38"
The memorial is located in the Faubourg d'Amiens British military cemetery. It is in the west side of the city on the western stretch of the inner ring road Boulevard du General de Gaulle. It is also located next to the Citadel fort.
Access
The memorial is accessible to the public daily and there are no opening hours.
Related Topics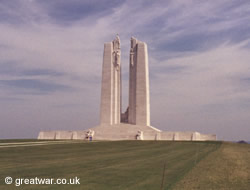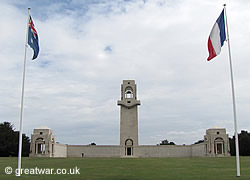 Arras Flying Services Memorial
Canadian National Vimy Memorial
Australian Memorial Villers-Bretonneux
Acknowledgements
(CWGC) Plan of the Arras Memorial courtesy of the Commonwealth War Graves Commission.
Website: www.cwgc.org