2014-2018 Centenary Events in the United States
The Western Front Association East Coast Branch
Spring 2016 World War 1 History Symposium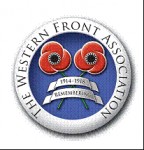 Saturday 11 June 2016 from 08.30 hours
Venue: MD War Memorial Building, 101 N. Gay St., Baltimore, MD 21202
Fee: USD35 per person, USD10 students. 20% discount for WFA members.
Talks will include:
Liebe Kück! A German Soldier's Story from The Great War, by Peter Lubrecht
African American Doctors of World War 1, by Doug Fisher and Joann Buckley
Hold Still, Madame — Wartime Gender and the Photography of Women in France, by Dr Nicole Hudgins
Betrayal at Little Gibraltar, by William T Walker
U-Boat in the Patapsco! The curious career of the submarine DEUTSCHLAND, by Paul Cora
The symposium will also include door prizes, refreshments, films, table displays of WW1 memorabilia, book signings and a Branch-sponsored WW1 used book sale.
To see more detail about the talks and the registration form you can download this pdf (4pp / 815kb):
Registration Form: WFA-East-Coast-Spring-2016-Flyer.pdf
If you would like more information about the symposium or have any enquiries regarding the Western Front Association or the East Coast Branch you can contact East Coast Branch Chairman Paul Cora by email:
Email: pbcora@earthlink.net
WFA East Coast Branch
Visit the WFA East Coast Branch website for information about the branch and its WW1 activities:
Website: www.eastcoast.org
The WW1 Centennial Network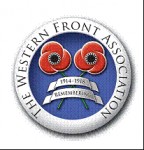 The WW1 Centennial Network is sponsored by The Western Front Association (WFA). The founding organization for the WW1 Centennial Network is The Western Front Association East Coast Branch (USA).
A comprehensive website has been established to bring together organizations, museums and historic sites in the United States which commemorate and study the First World War.
To find out about special events, exhibitions, Network members, WW1 links and news visit the website at:
Website: www.ww1-centennial.org
National WW1 Museum Exhibitions & Events
Exhibitions and events to commemorate the centenary at the National WW1 Museum in Kansas will be announced by the museum in due course. For information visit the museum website:
Website: www.theworldwar.org
Related Links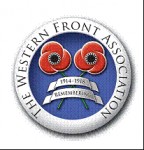 WFA East Coast Branch
Website: www.eastcoast.org
The Western Front Association (WFA)
Founded in 1980. The Western Front Association (WFA) was founded by the late John Giles and friends as an association to maintain an interest in the First World War (1914-1918). The WFA aims to perpetuate the memory, courage and comradeship of all those who participated in the war from all sides, and on all Fronts: on land, at sea, in the air and on the Home Front. The WFA is a non-political organisation. It does not seek to glorify war. To find out more about the WFA and how you can join visit the website:
Website: www.westernfrontassociation.com