Imperial War Museum London
Notice of Closure until Summer 2014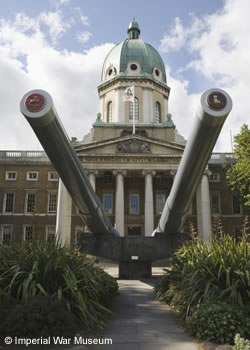 IWM London is closed for a major refurbishment.
This is to enable the museum to safely and securely deliver the most disruptive construction works for an ambitious project to transform IWM London.
During the period of temporary closure IWM's four other branches – Churchill War Rooms and HMS Belfast in London, IWM Duxford and IWM North – will remain open.
Partial Re-Opening on 29th July 2013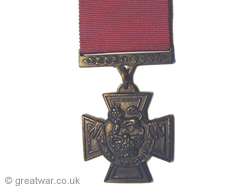 From 29th July 2013 IWM London will be partially re-opening with a major new family exhibition Horrible Histories®: Spies, an autumn programme of new art and photography displays including works that have never been on display before.
The permanent galleries which will also re-open will include:
The art galleries
The Lord Ashcroft Victoria Cross Gallery: "Extraordinary Heroes"
The Holocaust Exhibition
Secret War
A Family in Wartime
Explore History Centre.
In summer 2014, after a year of continued transformation and development, the museum will fully re-open with the launch of brand new First World War Galleries to mark the 100 year anniversary of the start of the First World War, a new Atrium as well as new shops and a park-side café.
To find out more visit:
Website: www.iwm.org.uk
Visitor Information
Opening Hours
Open daily 10.00 - 18.00
Closed 24th, 25th and 26th December.
Admission
Admission is free.
Special exhibitions may charge a fee.
Location of Imperial War Museum London
Address: Imperial War Museum, Lambeth Road, London SE1 6HZ, England
Telephone: (enquiries) +44 (0)207 416 5000
Fax: (main building) +44 (0)207 416 5374
Email: mail@iwm.org.uk
Website: www.iwm.org.uk
Related Topics
WW1 Museums and Archives
See our listing of World War One related museums and archives on the Western Front and around the world.
Acknowledgements
Photograph of the Imperial War Museum courtesy of the Imperial War Museum London Press Office.